The G.W Blunt White Library at Mystic Seaport Museum has a large collection of papers (and other materials as well) of the late Captain Irving Johnson and his wife Electa (Exy). Interested family members and friends have donated some funds to help the Library scan some of the materials and make them available to researchers online. The first set of papers scanned are a series of scrapbooks kept by Irving and Exy that cover a span of years from the 1920's to the 1950's.
During their first round-the-world voyage from 1933-35 there was great interest in their adventure and the Johnsons garnered a lot of press, and not just locally in Massachusetts, as you can see from the following letter to Irving written on the letterhead of the Waldorf Astoria in November of 1933. The author is none other than Lowell Thomas, the famous radio commentator from the period. Irving had become quite a celebrity and news of his proposed 2-year global undertaking brought applications from around the country. With a (mostly) young crew of voyagers who paid to make the trip, the schooner YANKEE left Gloucester in 1933 and spent that Christmas in the Galapagos Islands.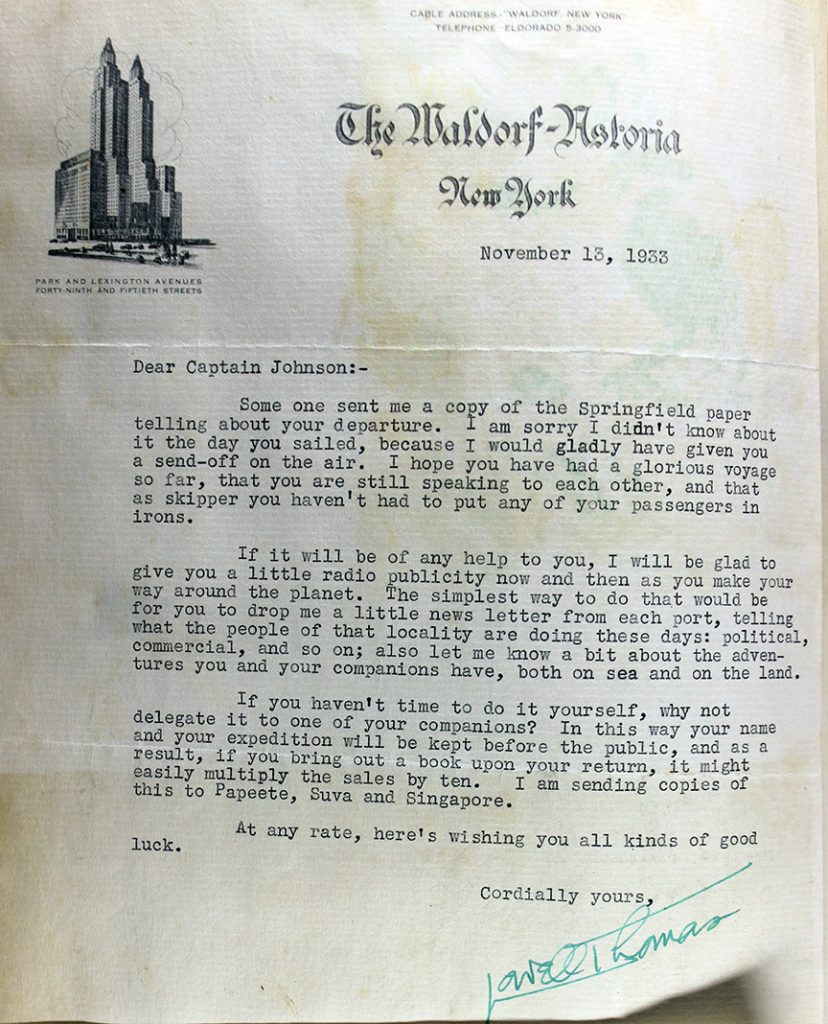 Irving had grown up in the small town of Hadley, Massachusetts and during that school year of 1933 a number of grade-school students from the Hadley school (seen below) penned letters to Irving and Exy to wish them a merry Christmas and ask of news of faraway places.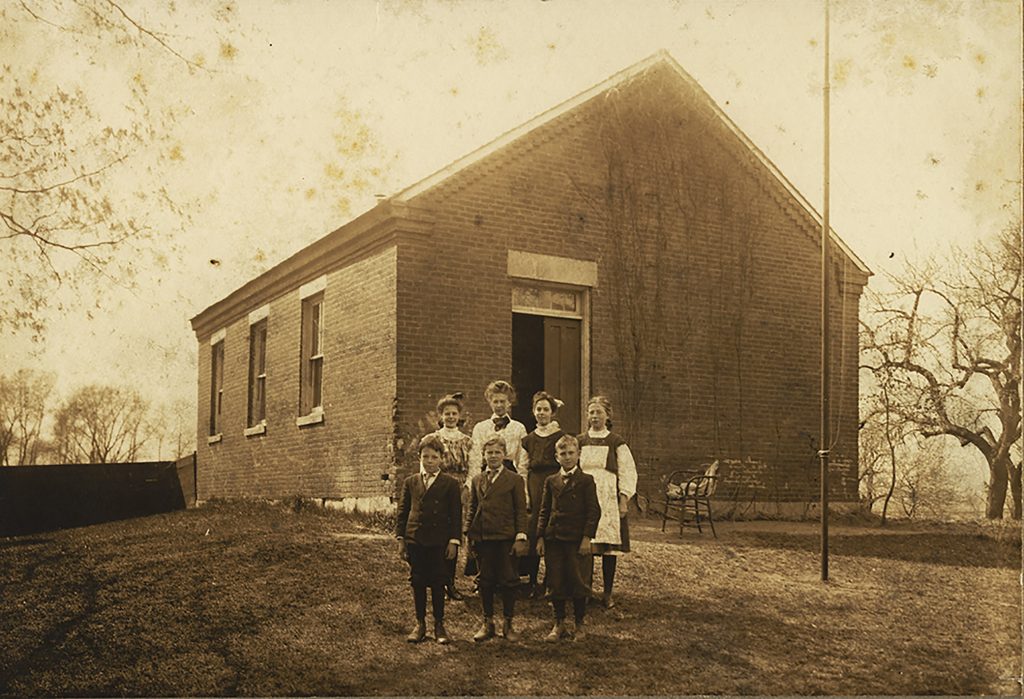 The letter below from young Marion Shipman was typical of the correspondence from the young scholars but is especially touching in that she was worried that the YANKEE crew members might not have had a visit from Santa. The Johnsons and crew enjoyed their Christmas and went on to finish the cruise in 1935 and eventually embark on another six world cruises over the following decades.
We expect to have plenty more material online soon, but you can see the first scrapbook here, the second here and enjoy a story map of one of their later voyages here.