Upon entering an American port from a foreign country, the shipmaster, in accordance with the 1819 "Act Regulating Passenger Ships and Vessels, " filed a list of passengers with the customs officer, and swore to the accuracy of its contents, in the same manner as required for a cargo manifest. The list contained information about the voyage, including the vessel and master's names, port of embarkation and arrival, and the date of arrival. Passenger information required name, age, sec, occupation, country of origin, destination, and circumstances of death during the voyage when applicable. Similar information was recorded for tourists and American citizens as well. As immigration increased, legislation was enacted that required more data about each passenger, such as proficiency in languages and last legal residence. The customs collector was also required to prepare copies and abstracts of the passenger lists for quarterly reports to the State Department, in accordance with the Act of 1819. Passenger lists could vary in size and format, especially during the first half of the nineteenth century. In addition, unofficial lists of passengers are sometimes found in ship's logbooks, and in various kinds of maritime business or family papers. They usually prove to be a valuable source of research for the maritime historian or genealogist.
Portion of a single sheet Passenger List for the ship CHELSEA, London to New York, 1828.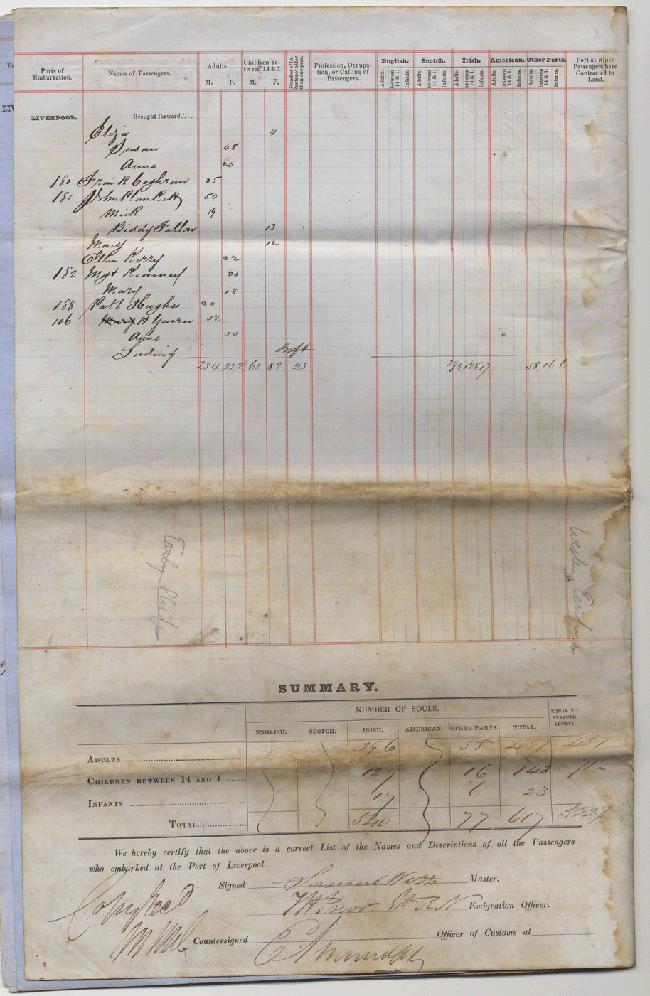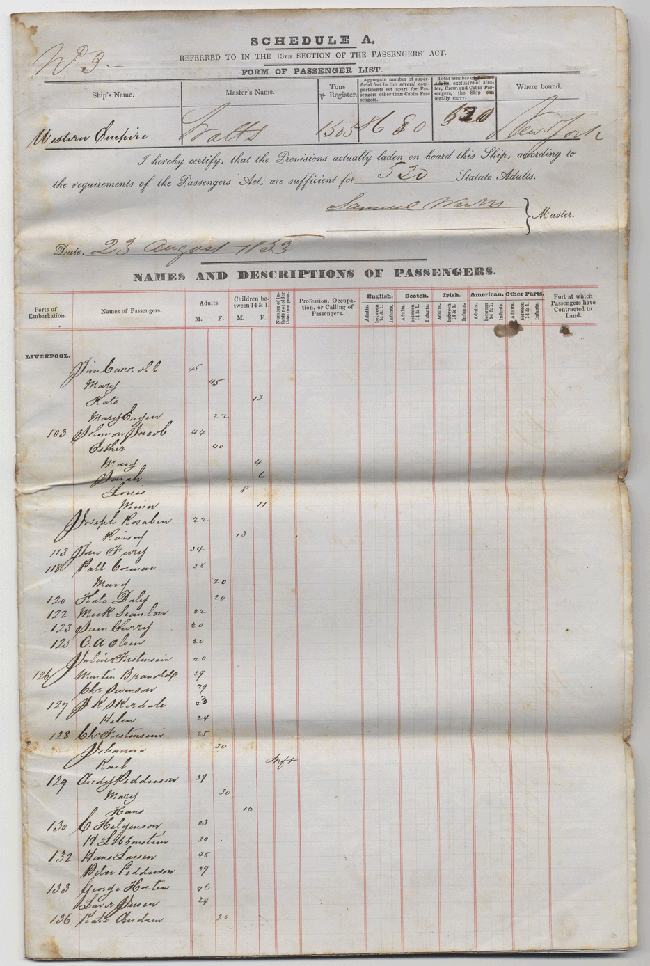 Front and back covers for a Passenger List, 1853, containing several pages of information on 781 passengers aboard the ship WESTERN EMPIRE, from Liverpool to New York.