Seen below is a detail from a recent gift from the family of marine artist Arthur Moniz. The artist passed away this year and his widow kindly offered the painting of the Mystic Seaport Museum fishing vessel ROANN to us as a remembrance of her husband. Moniz used a combination of graphite drawings for detail with watercolor washes to give his paintings a unique texture.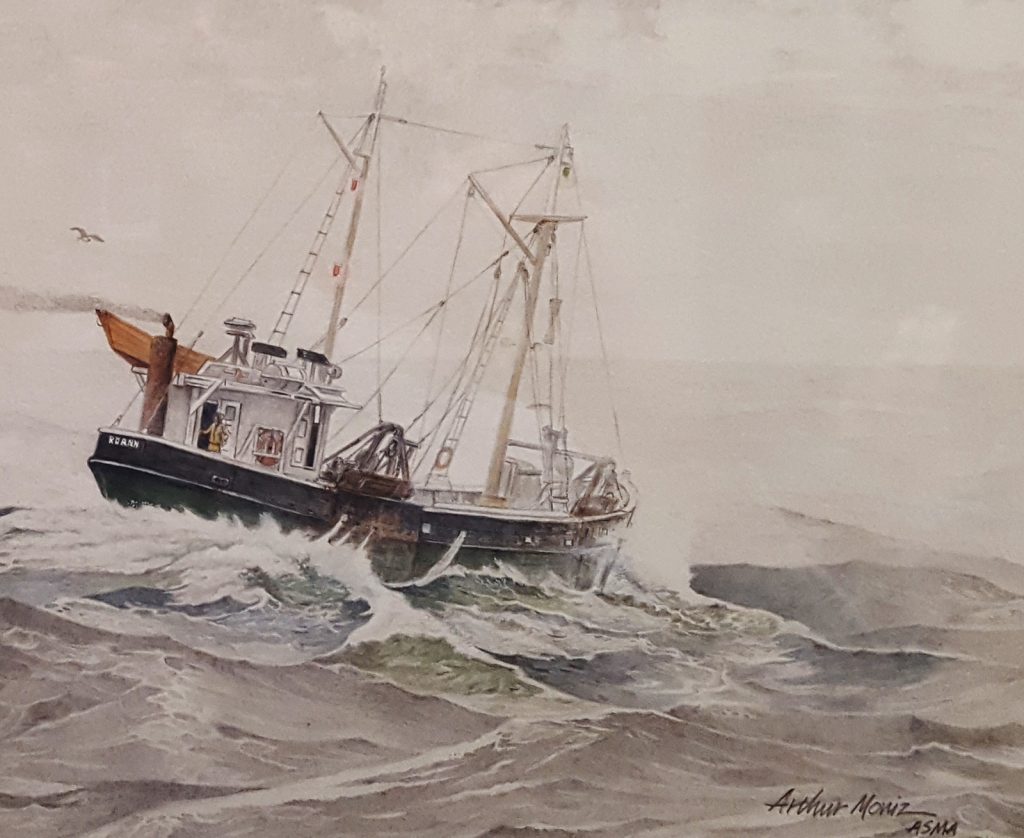 Moniz worked with Museum volunteers in the ROANN program to get proper details of the ROANN for his painting. The ROANN is an eastern rig dragger with her pilothouse aft and working area amidships as opposed to western rig draggers with the pilothouse forward.
ROANN was designed by Albert Condon and built at the yard of Newbert and Wallace in Thomaston, Maine in 1947. ROANN is one of a number of fishing vessels in the Museum's stable with the progression beginning with the EMMA C. BERRY, a Noank smack built in 1866, to the L.A. DUNTON, a Gloucester fishing schooner built in 1921, on to the FLORENCE, a western rig dragger built in 1926 and finally culminating with ROANN.
Arthur Moniz was a well-known artist in New Bedford and created numerous works on the subject of fisheries and whaling. We are glad to welcome this beautiful little representation of ROANN into the permanent collection of Mystic Seaport Museum.