Michael P. Dyer is the Senior Maritime Historian at the New Bedford Whaling Museum. He recently wrote a book entitled "O'er the Wide and Tractless Sea: Original Art of the Yankee Whale Hunt." In the book are a myriad of illustrations created by whalemen in logbooks and journals depicting the hunt and much more. In a New York Times interview Dyer notes that he had "not yet been able to connect a whaling scene drawn in a journal with a whaling scene engraved on a whale's tooth." However, a number of other interesting connections can be made between ships, sailors, illustrations and objects.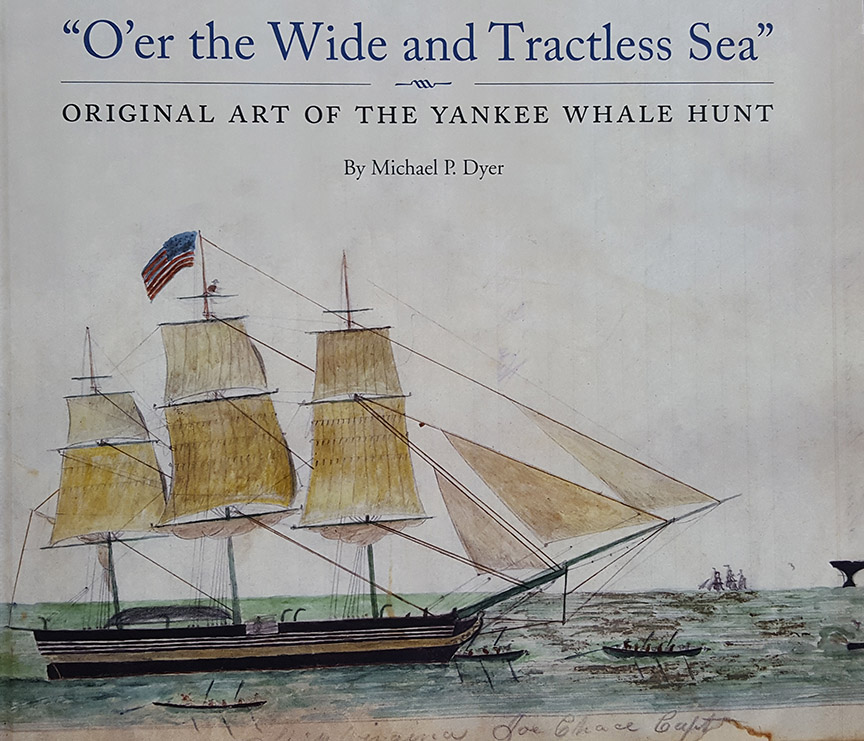 The following image is taken from a journal in the New Bedford collection. Sailing out of Mystic, Connecticut in 1843, seaman Washington Foster kept this finely illustrated journal during a voyage to the Indian Ocean in search of elephant seals, more commonly known to sailors as sea elephants. Like whales, sea elephants were killed for their blubber which could be boiled down into oil that could be used for lubrication and lighting.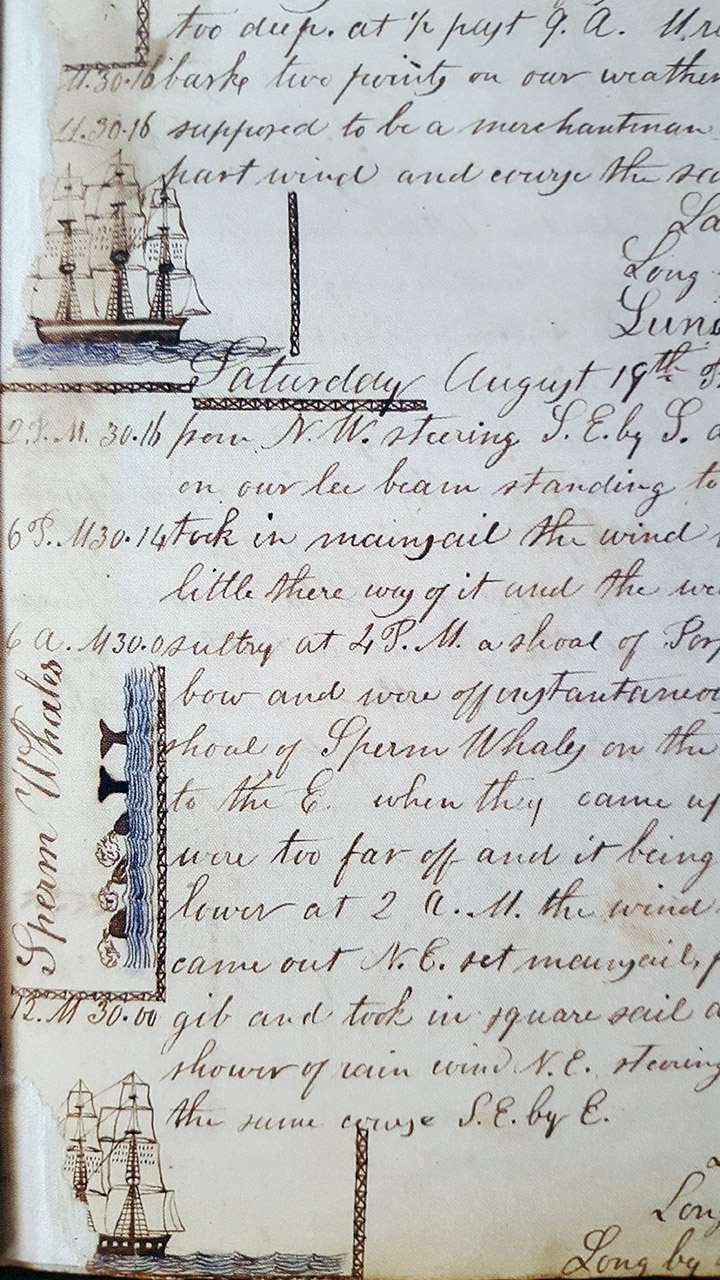 Mystic Seaport has an object directly related to the journal kept by Foster and while it was supposedly used as a club in the killing of the giant seals that can range between 3 and 4 tons in weight and 15 to 20 feet in length, it is likely that it was kept more as a showpiece than a killing tool. A heavy sperm whale tooth with a handle bound in rope, the carver's name and ship and date appear on one side, while the other side has this unusual and imaginative scene probably dreamed up after reading one of the many books on pirates and shipwrecks of the period.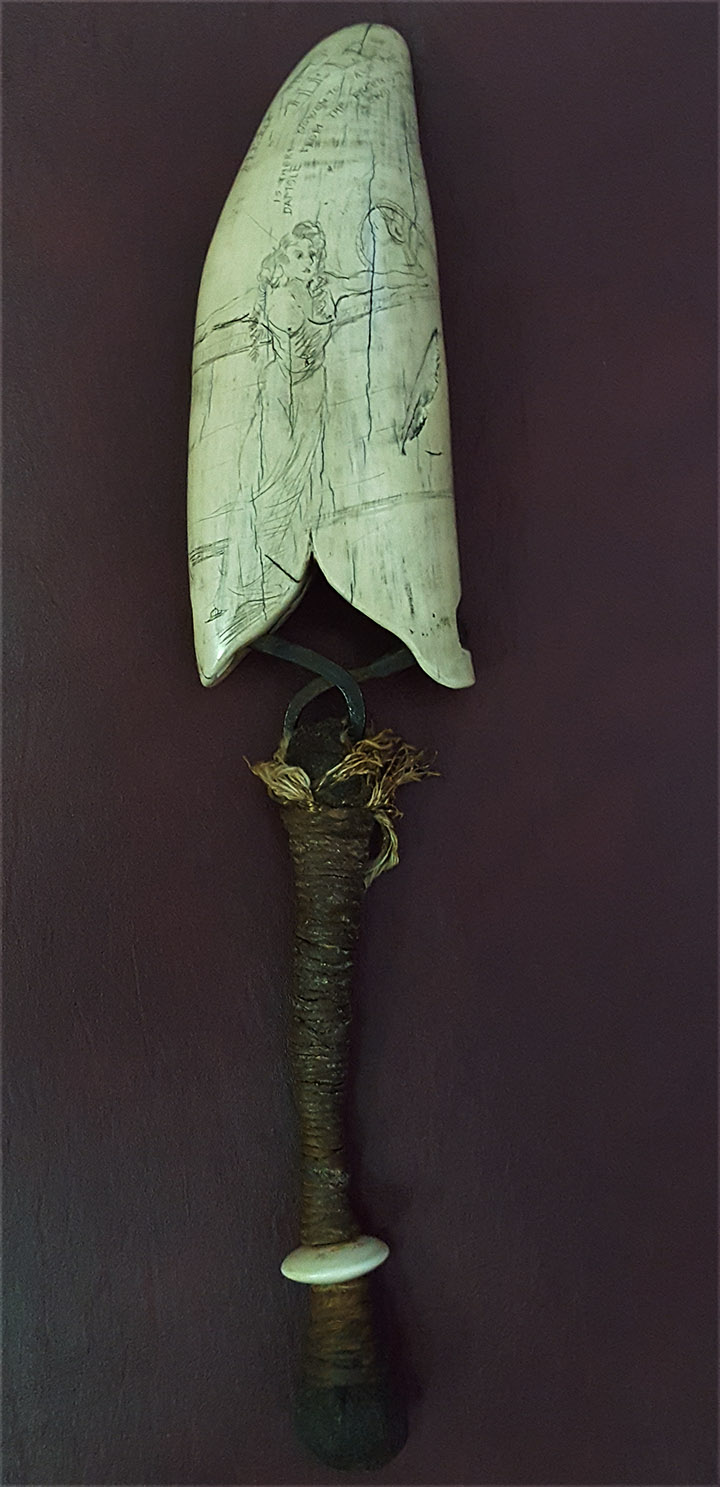 The scantily clad woman bound to the ship awaits a savior while crying out, "Help, Help, Help. Is there nowon to save the fair damsle from the freebooters lewd embrase." It's clear that Foster, like so many other whalers and sealers of the time, had an active artistic streak and kept himself occupied during the long sailing days with pen, ink, paints and scimshanding tools. Michael Dyer's book is a tremendous resource for examining the art of the whaleman and is a great jumping-off point to make other connections to the creative side of these roamers of the world's oceans.